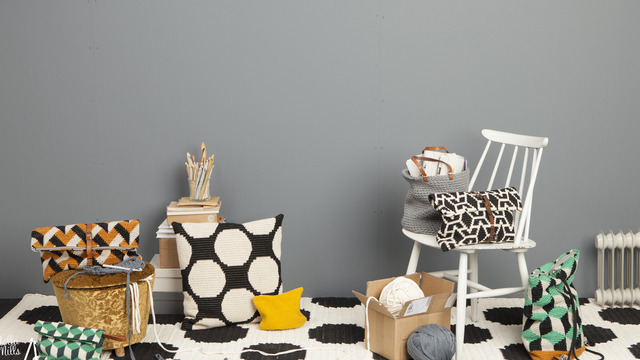 After a long winter sleep, we finally have news for you! A while ago the dates for this years Pop Up were confirmed (14.-28.10.2017), and now we can put the thumbs up for some more confirmations:
Welcome to Modern Crochet Workshops!
Designer and author Molla Mills from Finland is also known as "Queen of Crochet". She reinvented crochet in bold black and white designs. Her "Virkkuri" (Crochetterie) books have been translated into many languages and Molla has a large audience following her crafts and travel adventures on instagram (@molla.mills). At Suomi Pop Up Molla Mills will teach in Switzerland for the first time.
The workshop details will be confirmed after the summer holidays, most likely in the beginning of August. Stay tuned!